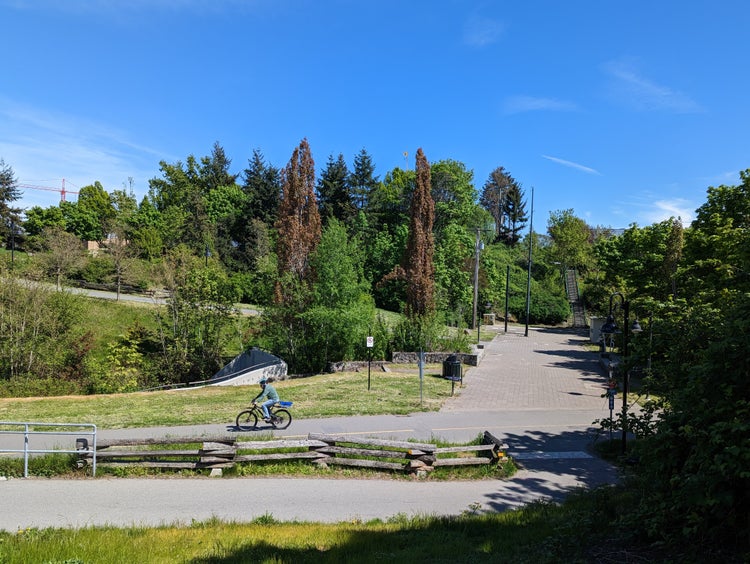 Spring feels like it has settled in in Victoria, with sun in the sky and the cherry blossoms and gardens in bloom. This weekend we went out to explore a new neighbourhood that is on the Victoria Heritage Foundation's walking tour list – Burnside Gorge. With its close proximity to both the Gorge waterway and main arteries to Downtown, this is a lovely residential neighbourhood tucked among the trees. 
The Gorge waterway became a desirable area in the late 19
th
 century – and some of the Edwardian-era homes built in the early 1900's can still be seen in the area. Walking around this neighbourhood and peeking through the lush greenery, you can see a vast array of home styles (including Craftsman, Moderne, Queen Anne and the aforementioned Edwardian) – a number of which still retain their old house charm. We were particularly charmed by the gardens flanking the properties on Albany Street. Join us as we strolled around – starting at the Cecelia Ravine Park.
Cecelia Ravine Park is considered a gateway to the City of Victoria for pedestrians and cyclists using the Galloping Goose Trail. There are lots of open areas to sit and enjoy the surroundings, as well as a great play structure for the kids. From here, we made our way over to Balfour Avenue to start the tour.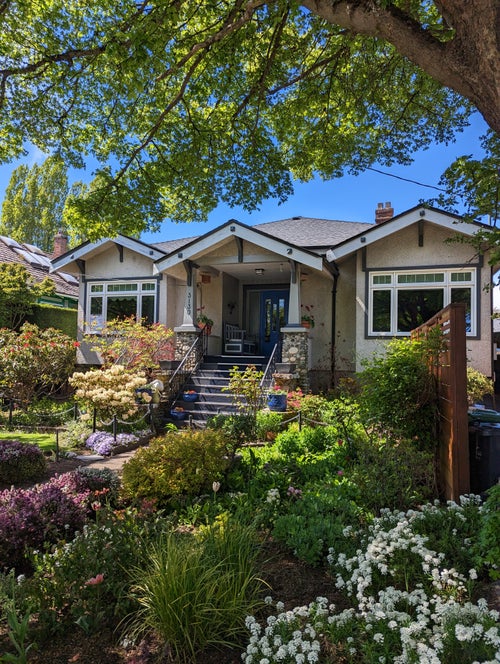 Along Balfour Avenue, 3130 caught our eye first because of the sprawling, colourful gardens that really play up the spectacular curb appeal of the home. This 1913 California Craftsman Bungalow now has a stuccoed exterior, but still boasts a lot of original features including gables, pyramid ends on the bargeboard and tapered posts.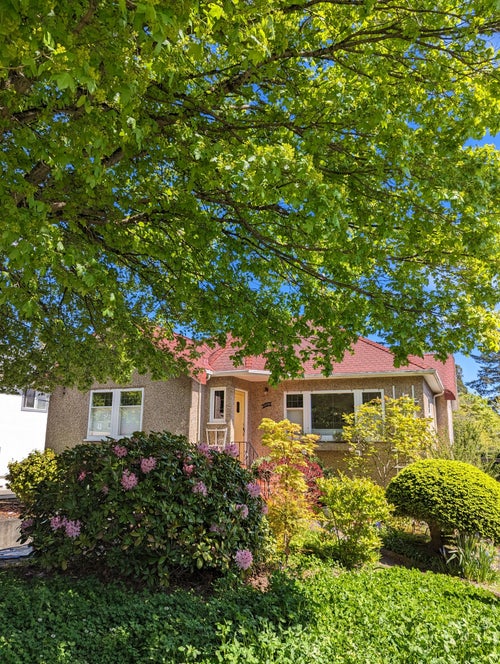 3015 Balfour Ave is an interesting 1939 bungalow that features a unique style of stucco called "bottle dash" – which consists of different colours of broken glass! The front porch features a witch's cap style roof and the rolled edges imitate thatch.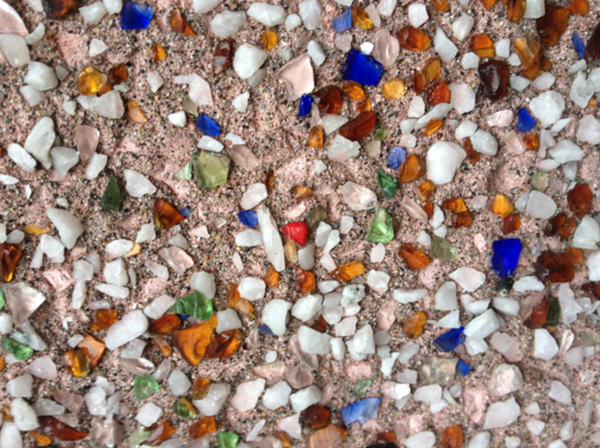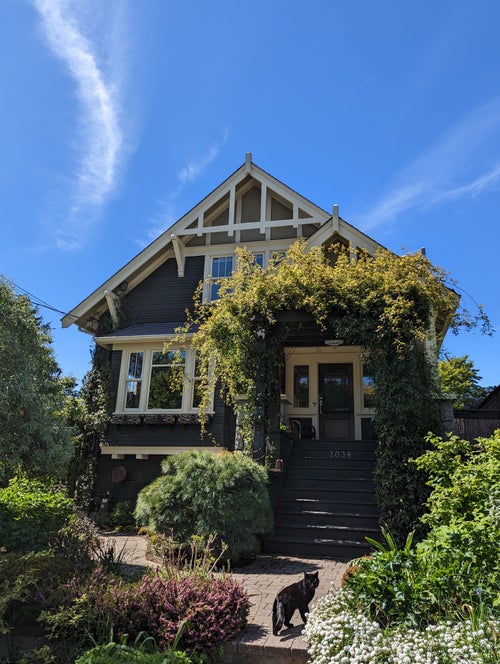 Heading over to 3038 Albany Street, we were greeted by the proprietor of 3038 Albany Street – a sweet kitty who came over to say hello. This impressive 1913 Edwardian Arts & Crafts home is striking in its appeal – again, the lush greenery adding to the grandeur of the home. The unequal-coursed shingle cladding in a dark grey makes the gables, finials, brackets and window frames really stand out. Stunning!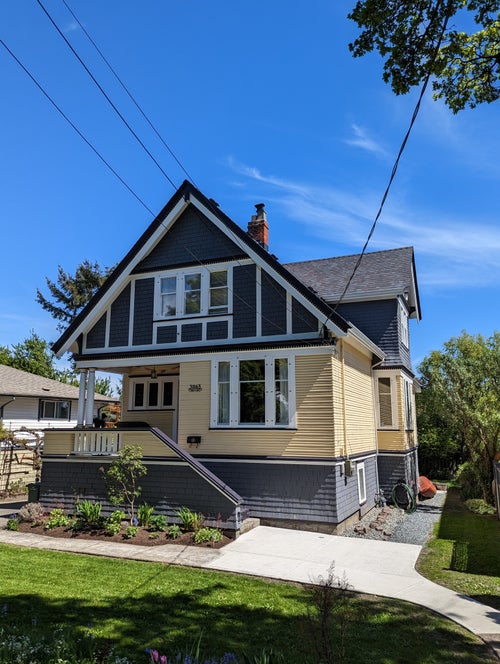 3065 Albany St presents an interesting façade with intricate detailing on the trim, and combination of shingles and siding. This 1907 Edwardian Vernacular Arts & Crafts home is the oldest house on the block.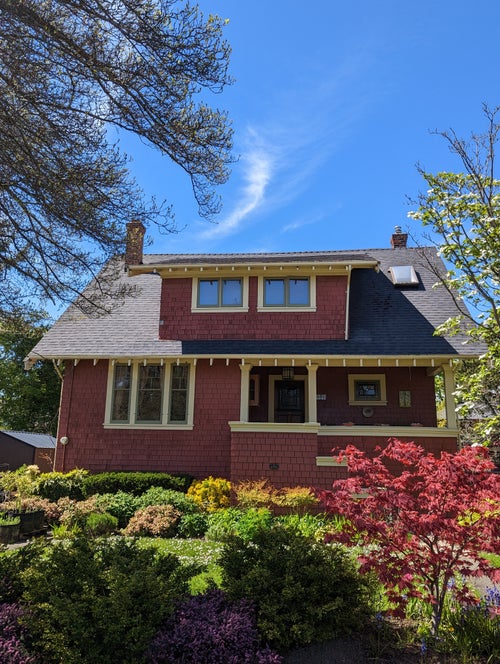 Over on Carroll Street, this home caught our eye first because of the striking colour palette, enhanced once again by the surrounding gardens. 3040 Carroll St is a 1912 home built in the Craftsman Bungalow style. The homeowners won an award in 2013 for rehabilitation of this charming property – which is now a heritage-designated home.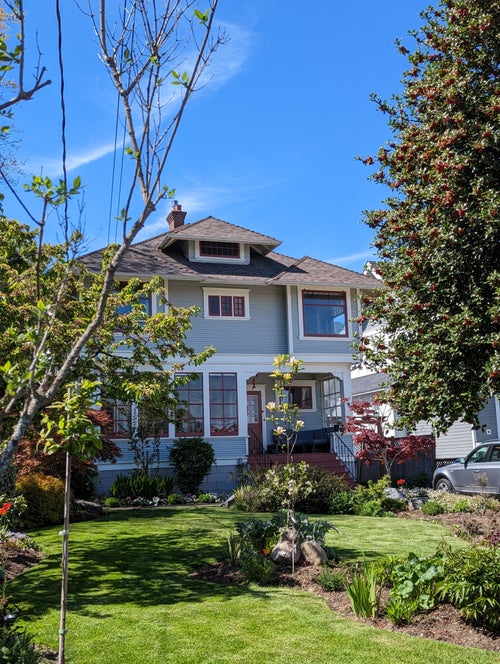 Heading next to Washington Street, we discovered this incredible 1912 Edwardian Foursquare home. 3070 Washington St features hip-roofed dormer and square corner bays, an inset porch with large overhand and several original wood windows.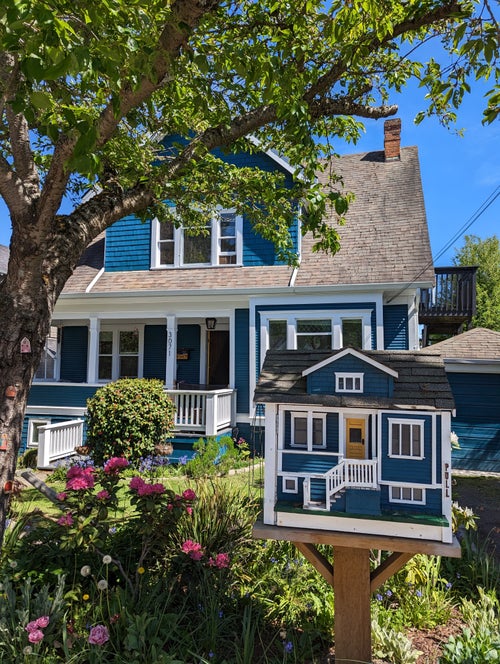 We were so charmed to come across 3071 Washington St, where the owners have lovingly created a mini version of their home that functions as a free library where passersby can stop to take (or leave) a book. This 1912 home (and its more recent mini) are again an Edwardian Arts &Crafts style – with a large front dormer, inset porch and box bay with triple windows.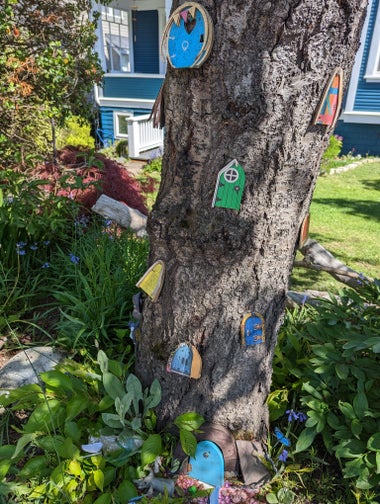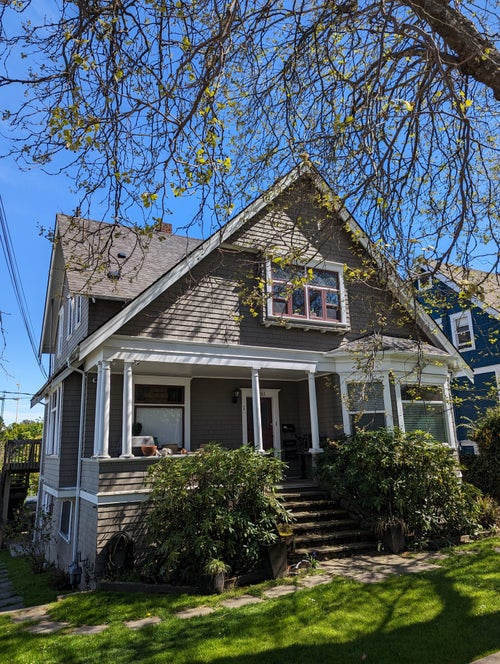 We finished up our tour at 3093 Washington St – a classic character home in the Edwardian Vernacular Arts & Crafts style that has been finished in a period colour scheme. We loved the inset porch and Tuscan columns – a great place to sit and enjoy the sights. 
There are so many more homes on other streets in this neighbourhood that are worth exploring – we recommend grabbing a cold drink and spending an afternoon wandering around taking it all in. At the end of your day, you can rest your feet on one of the City's best patios, Glo, and watch the sun go down over the Gorge Waterway.
Cheers!
- Victoria Character Homes