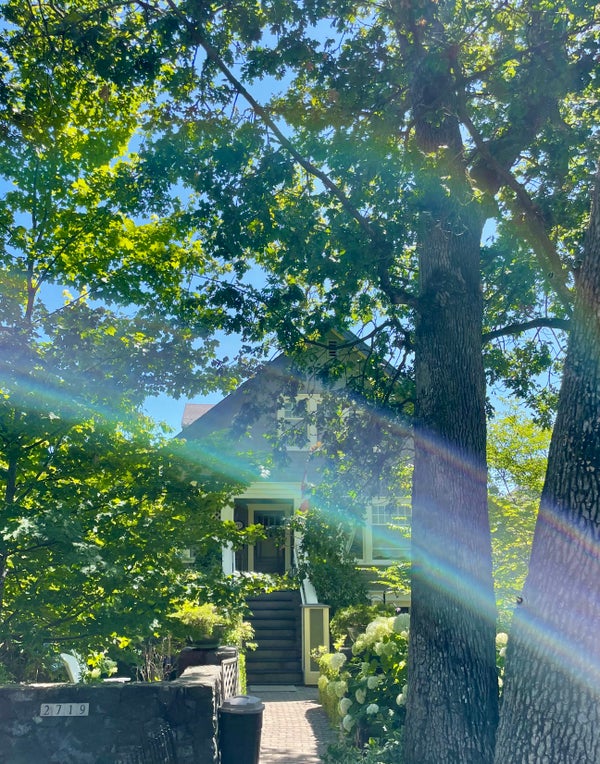 The days of summer are finally here in Victoria, and the sun is shining encouraging us to come outside and explore. Today, we ventured to the Oaklands area to stroll the quiet, Garry Oak-lined streets in the neighbourhood. This area of Victoria saw a its first residential building "boom" between 1909-1913, so we knew that we would find a lot of interesting old character homes on our walk – and we were delighted with what we found along the way.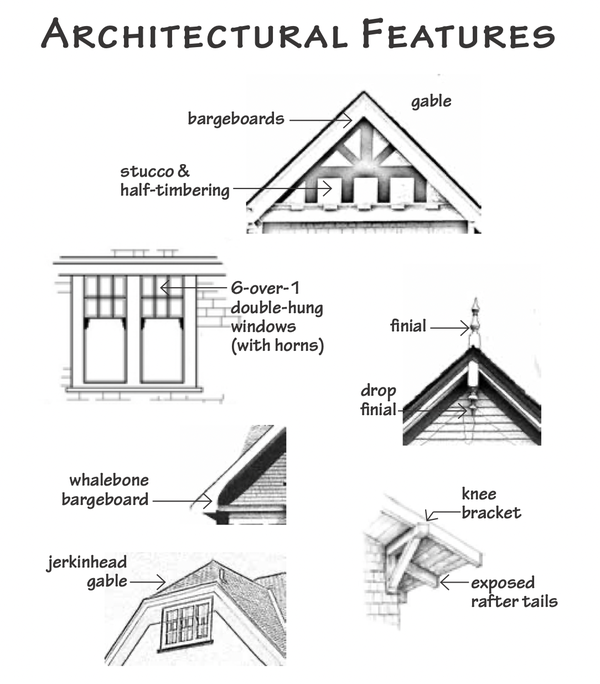 The signature architectural features of character homes that we were on the lookout are outlined nicely in this diagram. Gables are the most commonly seen feature, but we were pleased to also find a home sporting a prominent finial (more on that one later!)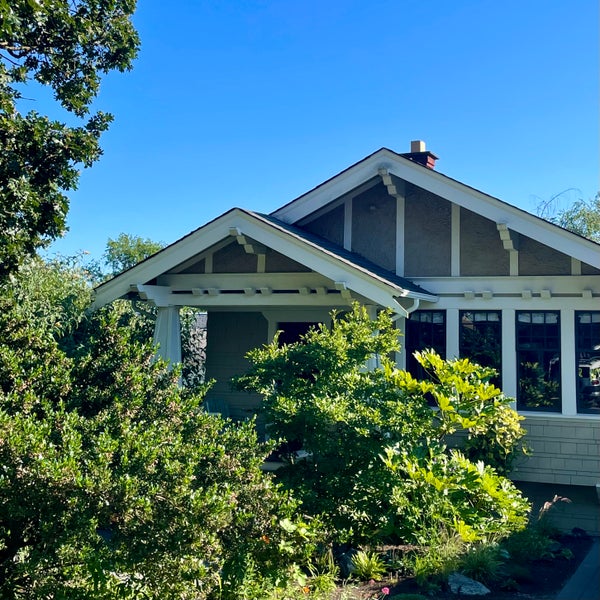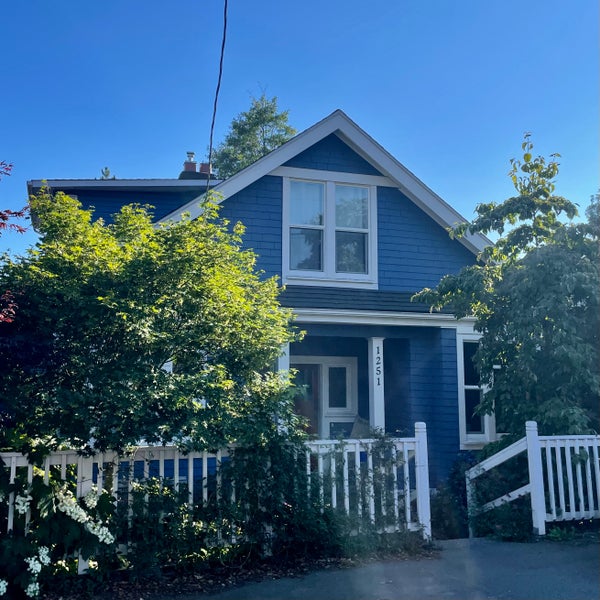 We started our exploration on Acton Street, where we stopped at two 1912-13 Craftsman Bungalow style homes. These classic exteriors both feature box bay windows on both sides and pleasing columns flanking the front door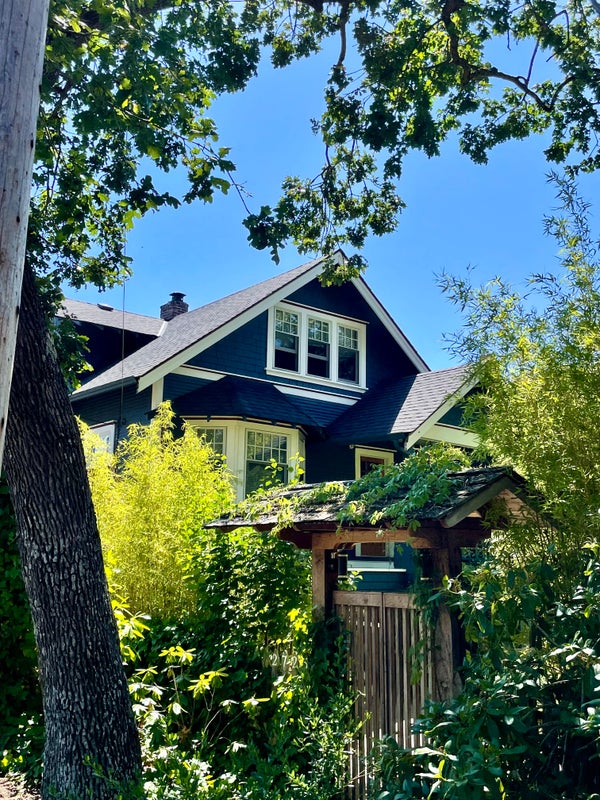 Next up, we took a tour down Mt. Stephen Avenue. #2723 Mt. Stephen Ave is tucked behind some lovely, lush trees and is part of a row of four homes built between 1912-13 by Norman Caulfield. The box bay window on the left must be perfect for looking out on the garden.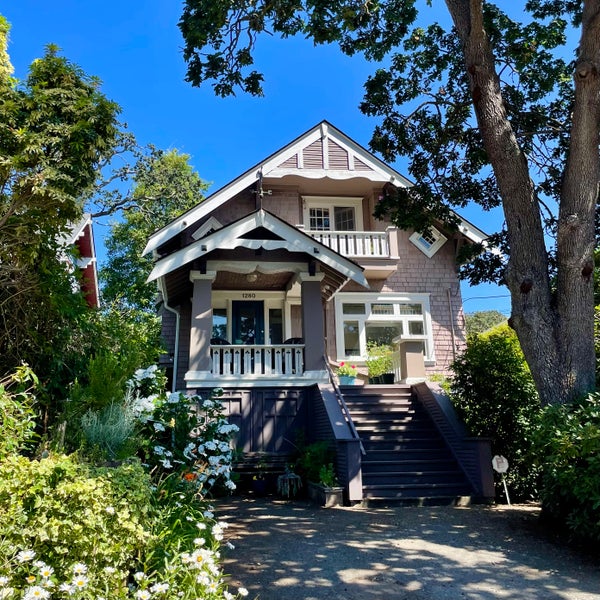 Detouring briefly over to Kings Road, we stopped at #2780. This 1912 home shows a classic Craftsman exterior with decorative accents, original windows and gabled porch – plus a charming upper balcony.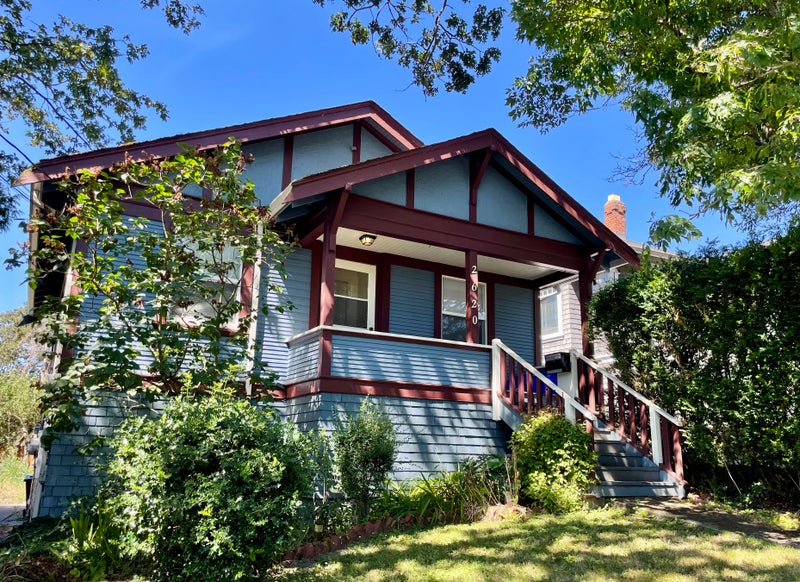 Heading over to Cedar Hill Road, at #2620 we spotted this lovely 1913 Craftsman bungalow. We learned from the tour that from 1911-26, the Victoria Botanical Beverage Co. operated from this home, delivering sodas door to door!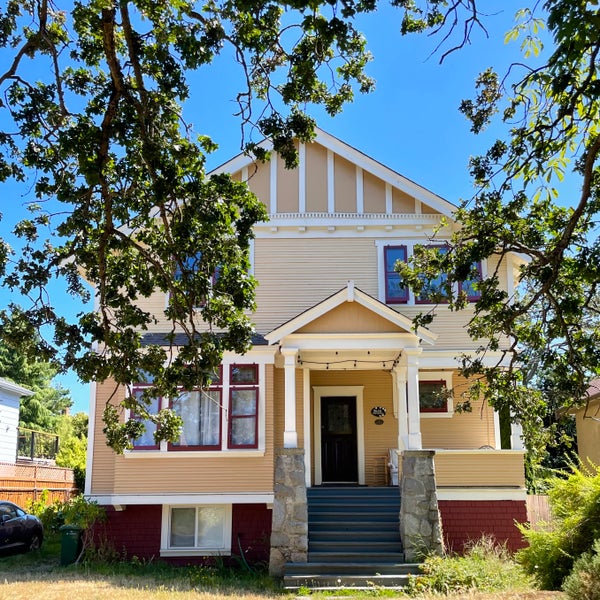 F
inally, we took a stroll down Fernwood Road. There are so many homes that delight the eye on this street, but the following three stood out.
#2645 is a Heritage Designated home, built in 1912 in the Arts & Crafts style. Notice the attractive box bays, portico and tapered stone piers. This home has been repainted in its original colours to maintain authenticity.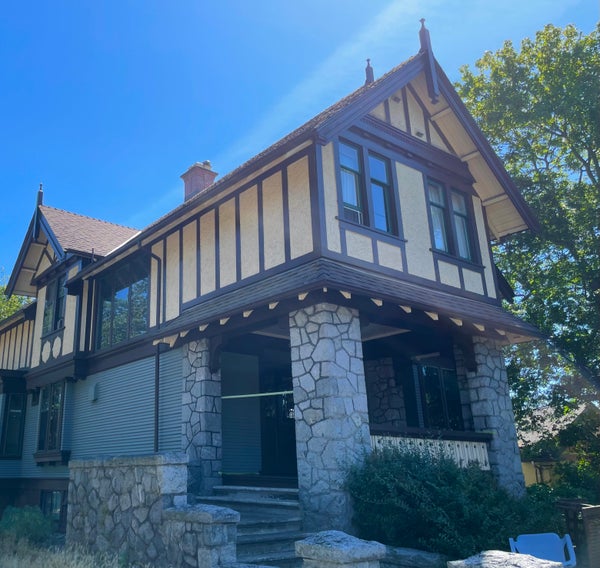 #2663 is a towering Heritage Registered home built in 1913 for a cost of $7,000. This Edwardian Arts & Crafts home is striking with its impressive cladding and finials.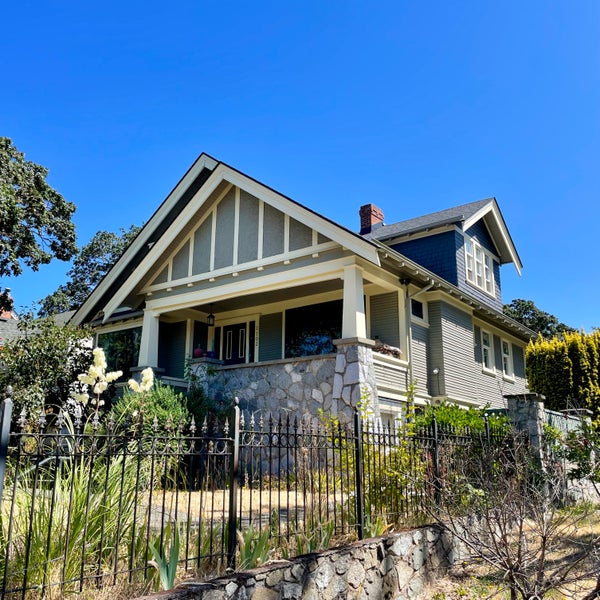 Our final stop was at #2703 – a slightly "newer" Craftsman Bungalow built in 1023. This home is complimented by a granite side garden wall that matches the inviting front verandah.
The Oaklands neighbourhood straddles both sides of Hillside Avenue – a busy commercial corridor in the city. We are grateful that this tour took us to the quiet side streets in the area so that we could discover the charm and history of the homes that make up its landscape. 


For more details on this tour, and to access many other walking tours, visit the Victoria Heritage Foundation website here: https://victoriaheritagefoundation.ca/ 
Wishing you a great week ahead!
- Victoria Character Homes