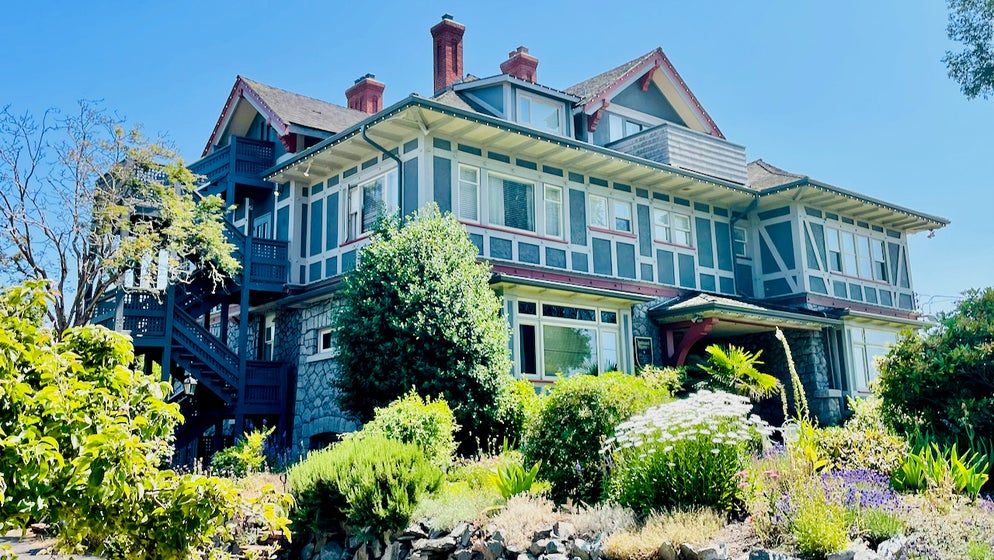 Summer is here, finally! In Victoria, we had been experiencing an intense heatwave that kept us all tucked inside and away from the blazing sun. This weekend, the temperature was just perfect, with a slight ocean breeze coaxing u s back outside  to explore. We grabbed an iced coffee from our favourite local coffee shop and went out to see some of the heritage homes in Fairfield.
Fairfield is a lovely community that is located between Oak Bay and Downtown. Its biggest claims to fame are Beacon Hill Park, Cook St. Village, the Dallas Rd. waterfront – and of course, the number of incredible character homes that line its many residential streets. Fairfield has long been a highly sought-after neighbourhood because of the laidback lifestyle options it offers, and its close proximity to Downtown. Families are drawn to the area because of the excellent schools, community markets, and arts and culture festivals.
We started our heritage home tour at the spot suggested by the Victoria Heritage Foundation – the south end of Cook Street near the water. The area was bustling with action today, from dog-walkers, to cyclists, to folks just enjoying the sunny views. Following their self-guided map, we wound our way through the streets of Fairfield, and discovered these houses along the way.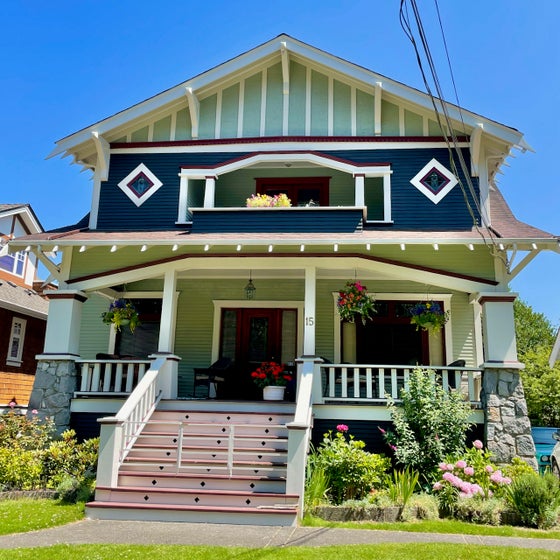 The first stop we made on Cook Street was at this 1913 Craftsman bungalow. Admire the incredible detail in the eaves, rafters and windows – talk about curb appeal!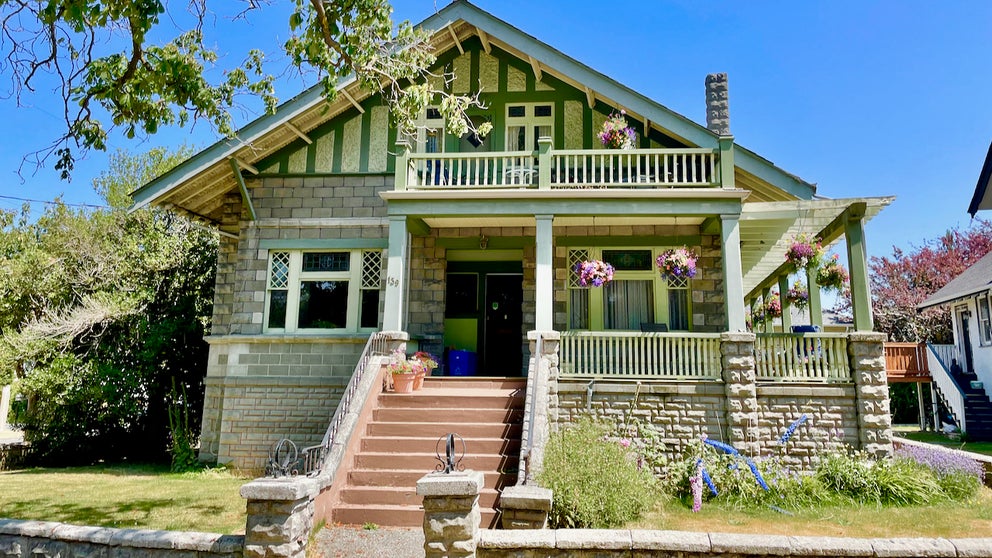 Next, we stopped to check out this 1911 Craftsman bungalow build by John Avery. The wraparound verandah and pergola looked so inviting on this sunny Saturday afternoon!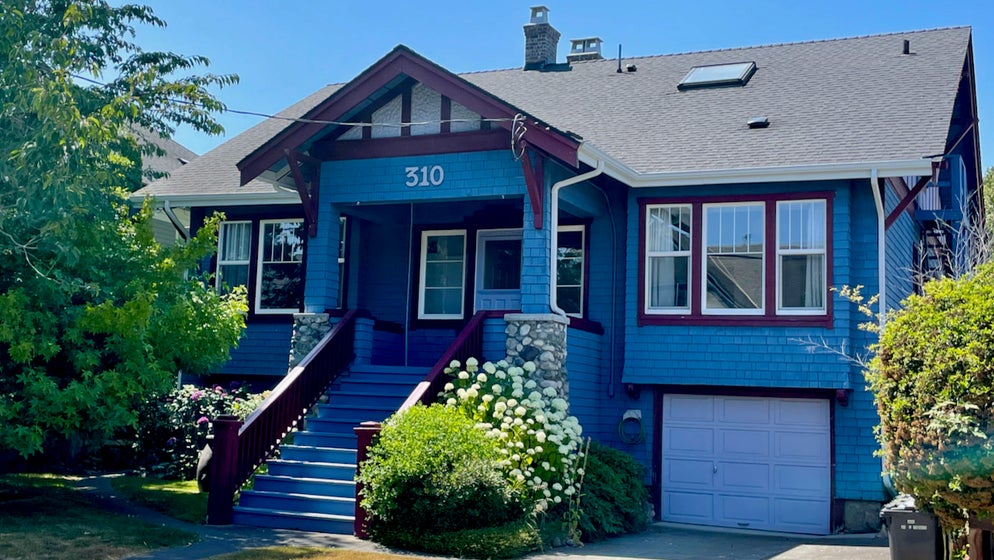 Turning onto Vancouver Street, this vibrant and charming 1911 home caught our eye – another Craftsman bungalow with gorgeous stone piers welcoming you in.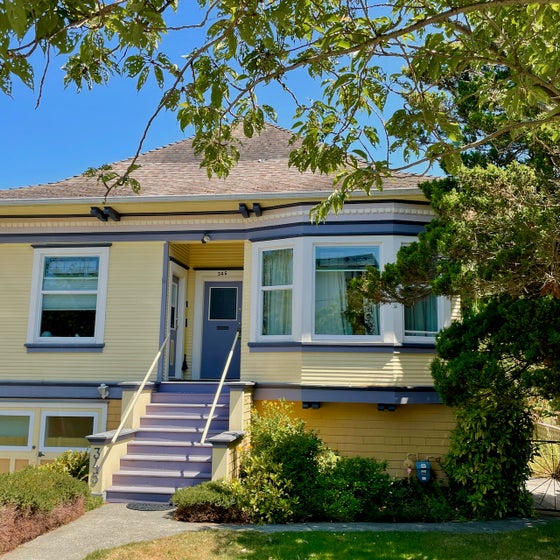 The soft colours of this 1909 Colonial bungalow are so stunning – as are the details under the eaves, and dreamy bay window.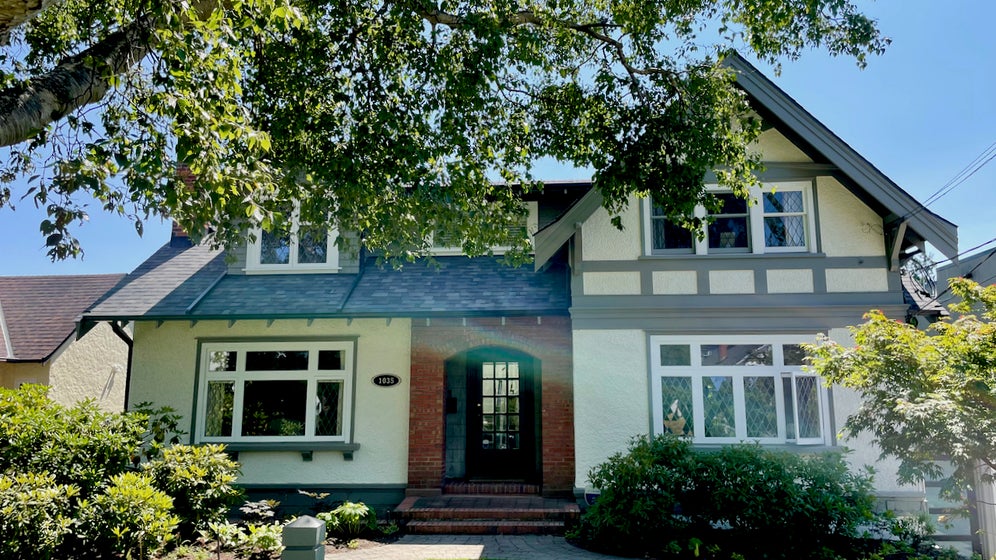 Heading north onto Pakington Street, we checked out this 1930s English cottage home – the leaded glass windows add a nice detail to those who stop to take a closer look.  

This home was one of our favourites. Peeking through the trees, this 1890 Queen Anne style home, built by Thomas B. Norgate, is truly fantastic. From the custom shingles, to the side balcony, to the incredible colours, this home is one we know we will be thinking of for some time to come.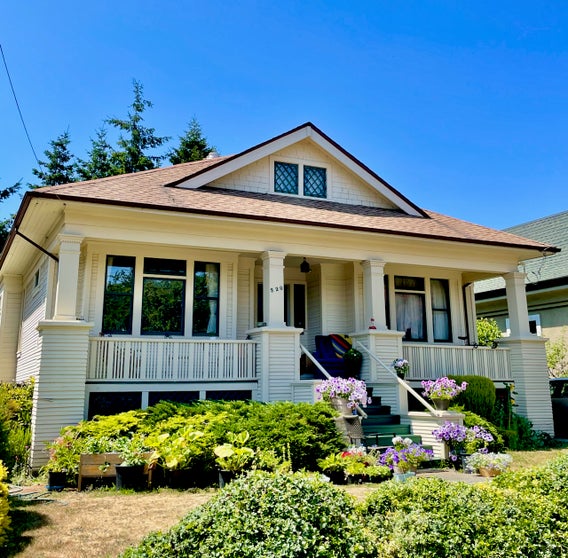 Heading over to Linden Avenue, we noticed no shortage of eye-catching character homes. This is just one of them – a 1912 Arts & Crafts Colonial bungalow with amazing recessed verandah, and beautiful front door with leaded glass sidelights.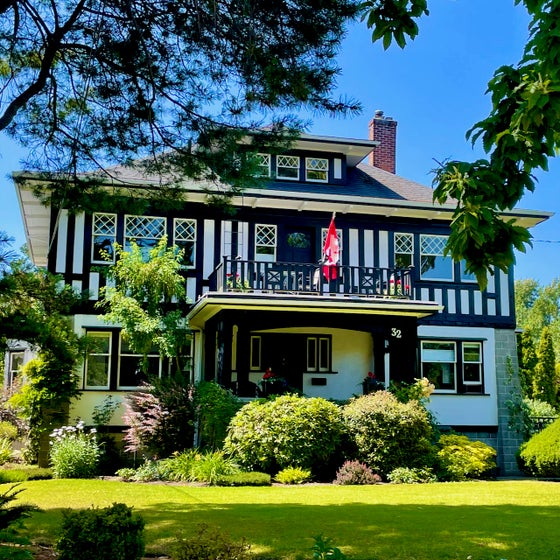 Our final stop was on Marlborough Street, where we stopped to take in the incredible architecture of this 1919 character home which was converted into 4 apartments in the 1940s. Built in the Tudor style with iconic dormer, wood lattice work and timbering, it was a great finish to our Fairfield heritage home tour.
We could have explored the streets around Cook St. Village discovering character homes for many more hours, but a Big Wheel Burger on the beach was calling our names… what a wonderful way to spend an afternoon in the beautiful city of Victoria, BC! Choose your own Fairfield heritage home tour adventure by visiting here:
https://victoriaheritagefoundation.ca/walkingtours/fairfield_tour/fairfield.html
Enjoy the sun!
-Victoria Character Homes