Spring in Victoria, BC is marked by the blooming cherry blossoms that line so many of our streets. It is a great time to get outside, explore, and enjoy the longer days of sunshine. One particularly nice April afternoon, we decided to hop on our bikes and tour around one of Victoria's most eclectic neighbourhoods – Fernwood.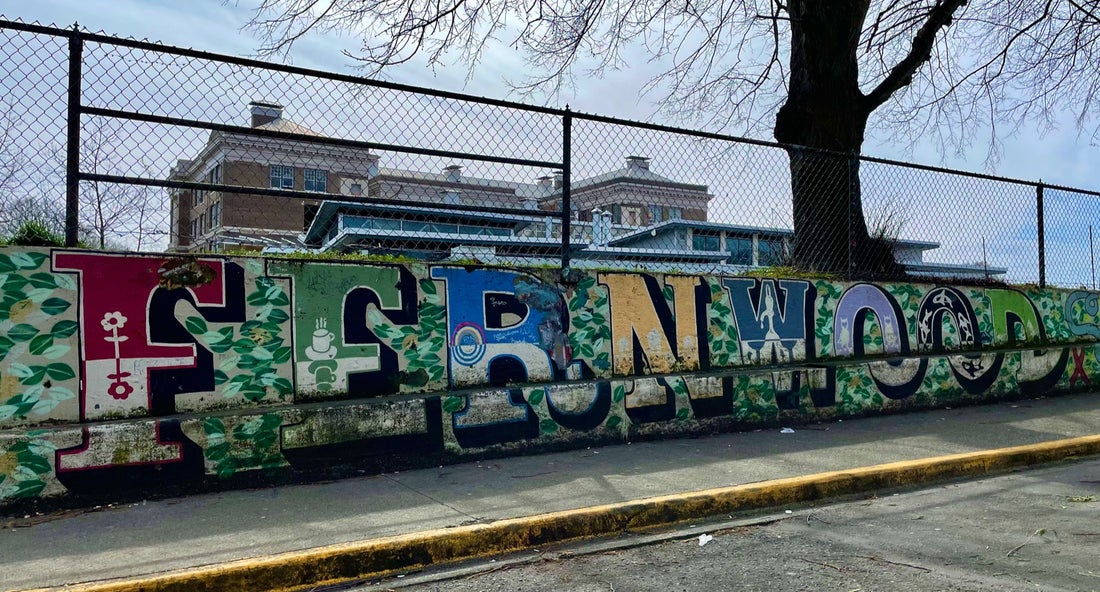 Fernwood is known as an artists' community, with painted electrical poles, community gardens, and neighbourhood festivals (in the days before the pandemic). It is a vibrant area of Victoria, filled with friendly people, wonderful small businesses, and countless charming character homes.  The Victoria Heritage Foundation has mapped out a self-guided heritage home tour, which is a terrific way to learn more about the history of the homes in Fernwood. We started out in Fernwood Square – a bustling neighbourhood hub centered between two landmarks – The Belfy Theatre and the Fernwood Inn. The Fernwood Inn has seen many different lives, including a bank, a grocery, and now, a popular neighbourhood pub.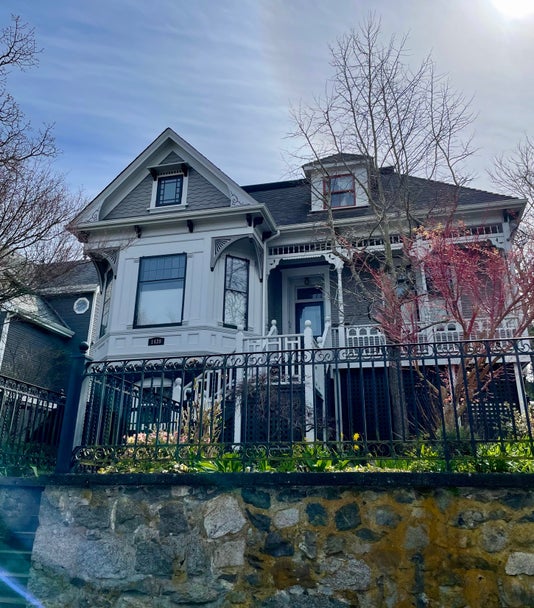 On Pembroke Street, we discovered this grand character home, built in 1893 and beautifully preserved to this day. The porch gables were particularly eye-catching, and we could imagine the sunny mornings spent on the front porch overlooking the street.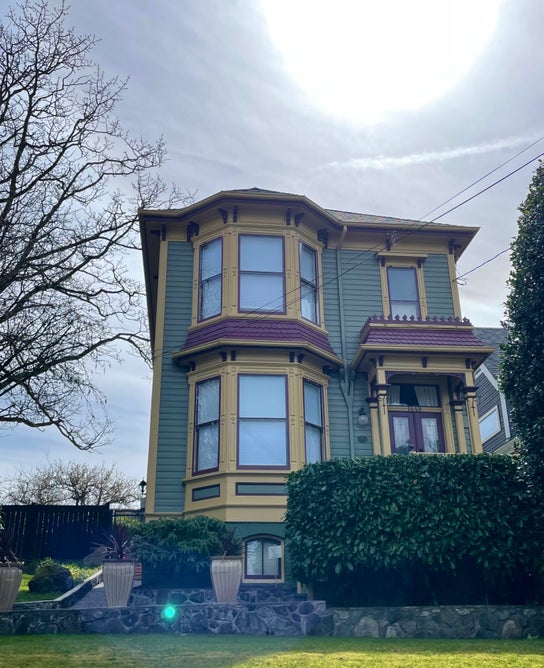 Further along on Pembroke, another character home caught our eye, as the colours popped in the afternoon sunlight. This 1889 home boasts an beautifully 
detailed 
crested design on the peak of the front entry.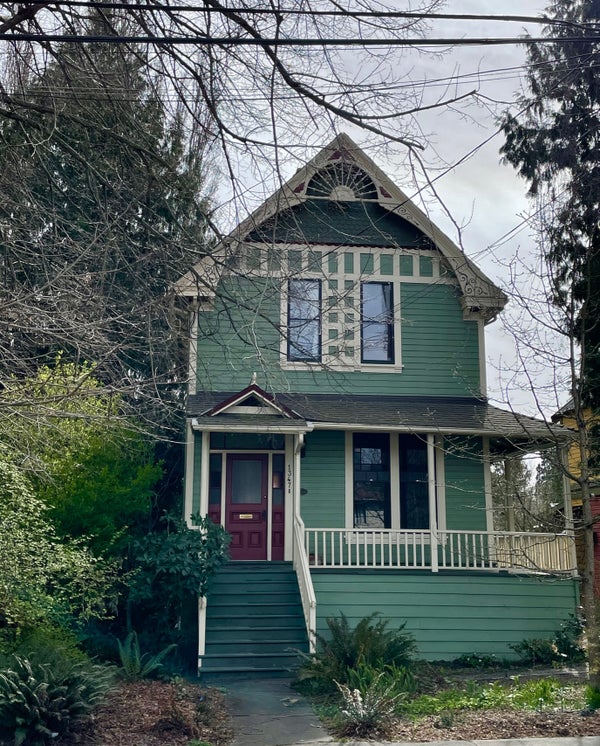 On Vining Street, we came across this 1891 home. 
The intricate edging on the roof peak, as well as the 
sunburst gable, are just some of the charming details 
of this character home.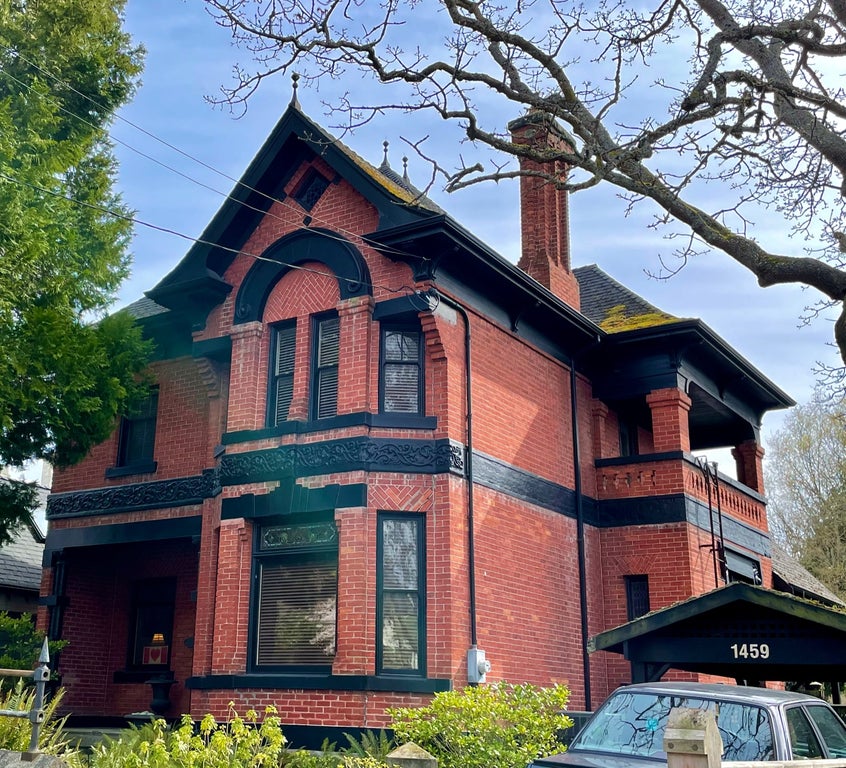 One of our favourite homes on the tour was also found on 
Vining Street. This grand character home was built between 
1898-1901. The arches and inlays, roof accents, corbelled 
chimney and side sleeping porch make this home one of the 
most unique on the tour, and a must-see!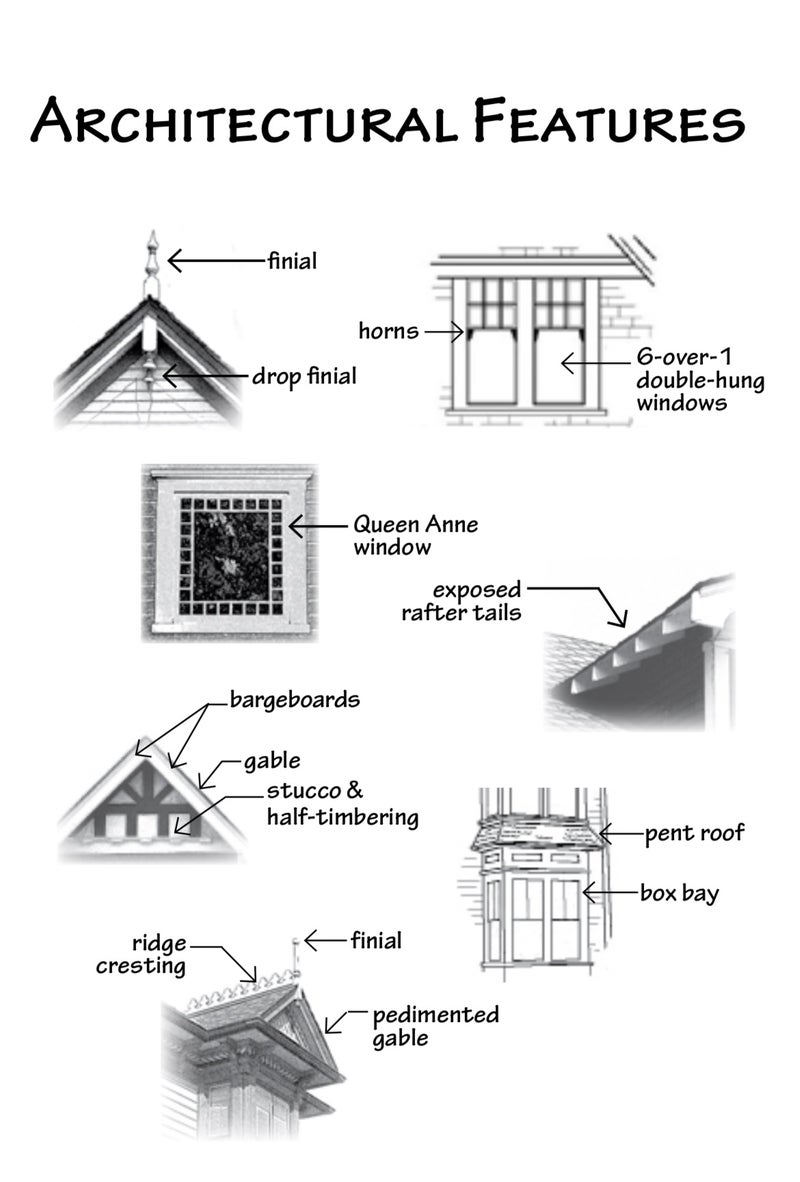 The Fernwood neighbourhood has countless character homes to learn about. If you take a stroll down any of the quiet residential streets, keep your eye out for the architectural features shown here...
And if you want to learn more about the registered and designated heritage homes in Fernwood, you can take the tour here:
https://victoriaheritagefoundation.ca/walkingtours/fernwood_tour/
Until next time!
- Victoria Character Homes